WELCOME TO THE

Arlington Bass Club
Update: our July tournament has been moved from Amon Carter to Eagle Mountain.
Next tournament: Eagle Mountain July 14th and 15th
Tourney hours: 5:00 am - 2:00 pm both days




Type: optional day (choose the weight from your best day)




Limit: 5 fish, 14" minimum.



Launch: Twin Points


Weigh-in: Twin Points at 2:00 pm sharp!



Come join us at our next club meeting
Tuesday, August 7th at 7:00 pm at Cokers BBQ
2612 W. Pioneer Pkwy in Arlington​
​​
Results for our June tournament on Cedar Creek
1st place:  Clay Garrett & Scott Dubee - 14.53 lbs
2nd place: Kevin Atkison & Danny Dale - 10.84 lbs
Big Bass Winner - Danny Dale - 4.15 lbs

Here is the 2018 Arlington Bass Club Schedule
Jan 20/21 Welsh
Feb 10/11 Fairfield
Mar 10/11 Squaw...
Apr 14/15 Limestone
May 19/20 O H Ivie (2 Day)
Jun 9/10 Cedar Creek
Jul 14/15 Amon Carter (moved to Eagle Mountain)
Aug 11/12 Grapevine (Night & 2-Day)
Sep 8/9 Richland Chambers
Oct 13/14 Palestine
Nov 10/11 Cypress/Sandlin (Prize & 2-Day)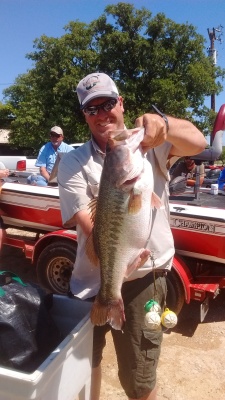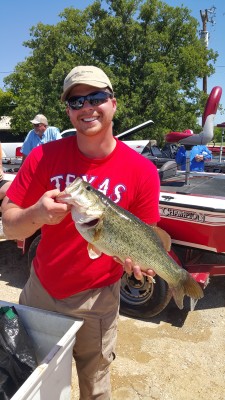 2018 Current Angler Standings 
1  Dubee, Scott
2  Rook, John
3  Atkison, Kevin
4  Garrett, Clay
5  Montague, Joe
6  Thibodeaux, Shawn


7  Philpot, Bryan

9 Flores, Augustine
10 Daddario, Bill
11 DeVaul, Bill
12 Buie, Brett
13 Buie, Chase
14 Cook, Dennis
15 Dale, Danny
16 Dale, Scott


17 Ford, Charlie
18 Garrett, Brad
19 Heemsbergen, Todd
20 LaHue, John
21 LaHue, Joyce
22 Love, Mona
23 Montes, Willie
24 Moore, Justin
25 Reynoso, Joe
26 Reynoso, Michael
27 Ronning, Gary
28 Sevar, Zac
29 Swiger, Bill
30 Venable, Joe
31 Vick, Gary